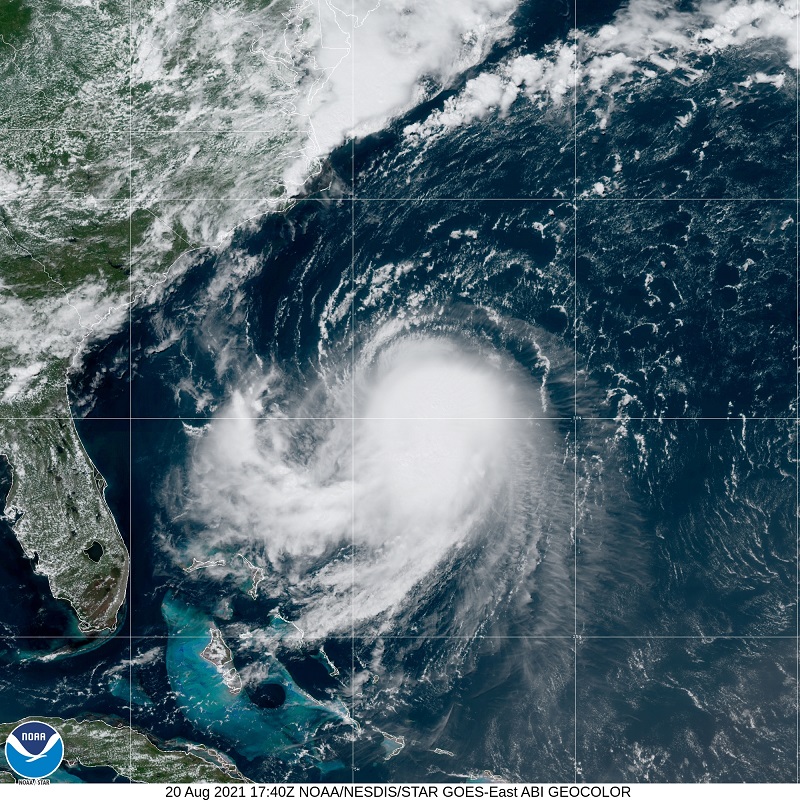 Norwalk, CT – Tropical Storm Henri is expected to be a hurricane when it hits the northeast coast this weekend, possibly bringing heavy rain and winds to the region. The City is actively preparing for Henri and closely monitoring the path.
Henri could cause some coastal and urban flooding as well. As the City prepares for the effect of Henri, residents should also take time to prepare for winds, power outages and heavy rain. Boat owners should also ensure their boats are secured or removed from the water. Residents who live close to the water and in areas that usually flood during storms or extremely high tides, should move their cars on Saturday. The Maritime and Yankee Doodle garages will be open for residents to park for free.
People in the storm's track should monitor local weather conditions, listen to the advice of local authorities and evacuate immediately if asked to do so. Check emergency kits now and have enough supplies for several days if not in an area that is asked to evacuate. There are several helpful free apps to help monitor the weather and stay prepared. The CT PREPARES or AMERICAN RED CROSS- EMERGENCY apps are available for Apple and Android devices.
WHAT YOU SHOULD DO NOW
· Create an evacuation plan. Plan what to do in case you are separated from your family during an emergency and if you have to evacuate.
· Be prepared for power outages. Charge cell phone and tablets as well as batteries needed for medical devices.
· Build an emergency kit with a gallon of water per person, per day, non-perishable food, a flashlight, battery-powered radio, first aid kit, medications, supplies for infants or pets, a multipurpose tool, personal hygiene items, copies of important papers, cell phone chargers, extra cash, blankets, maps of the area and emergency contact information.
· Get your home ready in advance and store outside items to prevent them from being moved by high winds.
· Fill your car's gas tank in case an evacuation notice is issued.
· Know this difference between a watch and a warning. A watch means conditions are likely and to stay alert — a warning means act now. Stay indoors and away from windows.
· Evacuate in advance if you are told to do so. During a hurricane, stay indoors and avoid beaches, riverbanks or floodwaters.
· Don't forget your pets. Bring them indoors and keep a close eye on them. Prepare an emergency kit for your pets with leashes, carriers, food, water, bowls, litter, litter box and photos of you with your pet in case you are separated.