Greenwich, New Haven, Stamford, and Western CT Federations Launch Regional Security Program; Former FBI Special Agent Tapped to Lead the Effort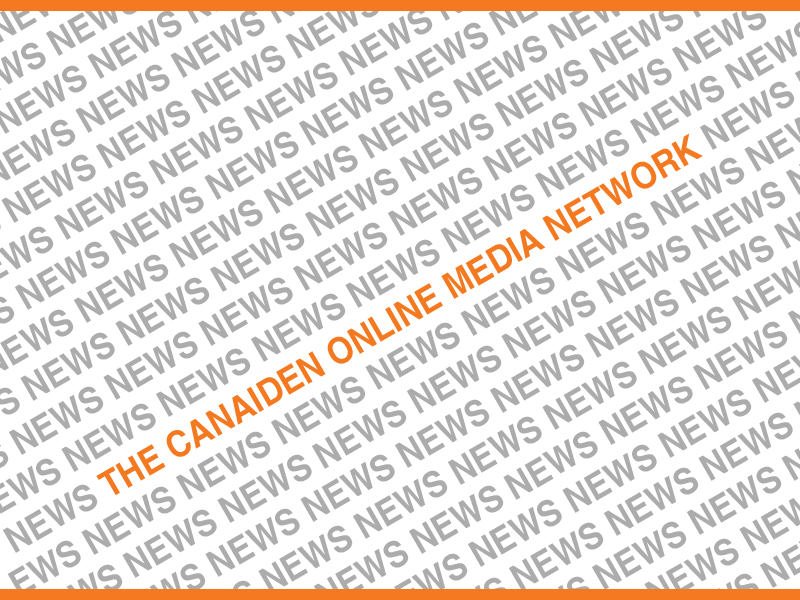 New Haven, CT – To better protect members of the Jewish communities who attend area synagogues, day schools, and other facilities in the area, the leadership of the Jewish Federations in Southern and Western Connecticut announced a new partnership with the Secure Community Network (SCN) to launch a new regional security program, including the hiring of a full-time Regional Security Advisor who will oversee the initiative. SCN is the official safety and security organization of the Jewish community in North America.
With the announcement of the Community Security Initiative (CSI), Southern/Western CT joins the growing network of Federations and communities partnering with SCN to launch community-based security initiatives designed around an "All Threats, All Hazards" approach to preparedness, safety, security, and resiliency across the community. The program will be connected to SCN's national network, providing direct access to the National Jewish Security Operations Command Center, SCN's Duty Desk and Intelligence Analysts, as well as best practice security resources and support related to policies, procedures, physical security, facility assessments, training, and incident response.
To lead the effort, public safety expert and law enforcement veteran Michael J. Shanbrom has been hired to serve as the first Regional Security Advisor (RSA) for the region. Mr. Shanbrom will serve as a representative of SCN and will work full-time to develop and administer a comprehensive program that provides threat mitigation, security consultation, and trainings to Jewish institutions throughout the region.
Mr. Shanbrom is a twenty-year veteran of the Federal Bureau of Investigation (FBI), serving in a variety of national security leadership roles within the organization, to include Acting Assistant Special-Agent-in-Charge, National Security, in the New Haven Field Office. He currently serves as Police Commissioner for the Town of Woodbridge and sits on the board of multiple Jewish organizations in the greater New Haven area. Most recently, Mr. Shanbrom served as a Senior Administrator for Research Compliance for the University of Connecticut.
"We are thrilled to have Mike join our Federation as the first Regional Security Advisor," said UJA-JCC Greenwich CEO Pam Ehrenkranz. "With the dramatic increase in antisemitic incidents and acts of hate over the past several years, Jewish communal security has never been more important. Mike's tremendous knowledge, expertise, and law enforcement relationships and partnerships will help keep our local community safe and secure."
"With rising security challenges confronting the Jewish community, the Jewish Federation of Greater New Haven believes that safety and security will increase with collaboration, communication and training led by the professional experts at SCN and especially New Haven's own Michael Shanbrom as our first Regional Security Advisor," said Judith Alperin, Chief Executive Officer of Jewish Federation of Greater New Haven. "We appreciate the efforts of all who helped to bring the process to fruition and look forward to the program's successful implementation."
"The Secure Community Network (SCN) has been at the forefront of Jewish communal security for many years," said Diane Sloyer, Chief Executive Officer of United Jewish Federation of Great Stamford, New Canaan and Darien. "With the rise in antisemitism and increasing threat to our Jewish community and institutions, United Jewish Federation of Greater Stamford, New Canaan and Darien is pleased to be working with SCN and neighboring Federations in the hiring of our first Regional Security Advisor, Mike Shanbrom. UJF is grateful to our generous funder and to SCN for making this collaborative security effort possible."
"The Jewish Federation of Western Connecticut believes that having a professional Regional Security Advisor on the ground here in Connecticut is the best way to enhance the safety and security of the Jewish Community and its institutions in Western Connecticut," said Gary Jones, Executive Director of the Jewish Federation of Western Connecticut. "We are thankful for the leadership and direction of our friends at SCN and for the collaboration of our sister Federations in Southern Connecticut for the putting this important initiative in place. We look forward to working with, and learning from, Mike."
Michael Masters, CEO of SCN, said, "It's critical to strengthen the safety and security of the Jewish community given the threats we regularly face. This unprecedented regional partnership provides a professional security operation to the Jewish community that is rooted in best practice and keenly aware of and responsive to the needs of the community. We are honored to collaborate with our CT Federation partners and look forward to working with them on enhancing the safety and security of the places attended by the Jewish community."
Mr. Shanbrom will serve as an expert advisor to Jewish institutions such as synagogues and day schools and establish a system of collaboration, coordination, and communication among organizations. He will also serve as a liaison to local, state, and federal law enforcement and represent the Federation and the Jewish community in public security forums.
"I am excited to hit the ground running and contribute to the safety and security of the greater Southern/Western Connecticut Jewish community," Shanbrom noted. "I hope to use my extensive law enforcement and security background to protect the community from all forms of threats."
Following an intensive onboarding process, to include immersive community visits to introduce Mr. Shanbrom to the Federation system, existing security programs, and security issues and concerns specific to the Jewish community, as well as training related to security assessments and active threat response,
Mr. Shanbrom will be onsite in Connecticut for the launch of the community security program in mid-October.