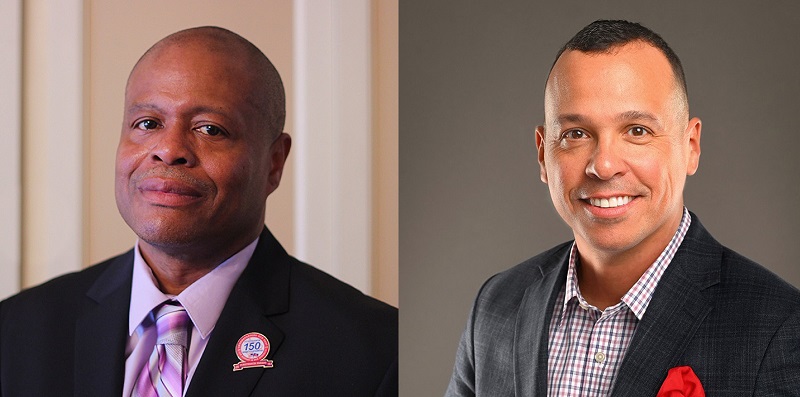 BRIDGEPORT, CT – The Housatonic Community College Foundation (HCCF) announces the appointment of two new members to its Board of Directors: Willie McBride, Jr. and Ramon Peralta. These appointments bring the total number of current HCCF Board members to eighteen.
HCCF assists Housatonic Community College and its students by expanding access to quality, affordable higher education and workforce development training. They do this through a robust scholarship program, equity programs that support marginalized students, emergency assistance, book funds, and more.
"The Housatonic Community College Foundation is thrilled to welcome these two accomplished and talented individuals to our dedicated Board. Their experience, stature in the community and unique perspectives will help the Foundation to continue finding new and innovative strategies to move students forward," said Bruce Murray, HCCF Board President.
Willie McBride Jr. is the founder of WC McBride Electrical Contractors, LLC. A Bridgeport native, McBride focuses on hiring and improving the lives of the underrepresented. Prior to starting his own firm, he worked for the City of Bridgeport as a licensed electrician, and attended the Minority Business Enterprise Program at Tuck School of Business at Dartmouth University. He focuses his philanthropy on the local community and victims of natural disasters. McBride is the current Chairman of Juneteenth of Fairfield County and served as the 2020-2021 Juneteenth Grand Marshal. He supports numerous local organizations and serves on several boards. He is an active member of the NAACP and the International Brotherhood of Electrical Workers (IBEW) Local 488, a member of the Electrical Workers Minority Caucus and the recipient of the NAACP Greater Bridgeport Economic Development Award.
Ramon Peralta is the Founder and Chief Brand Officer of Peralta Design. With over 25 years of experience in creative design, branding and marketing – including serving as Senior Art Director on the team behind Priceline.com, Peralta has launched hundreds of startup companies in the digital space. Ramon holds a BFA in Visual Arts from the University of Bridgeport and is a two-time Tuck MBE executive program alumnus. He holds a Doctor of Humane Letters, the University of Bridgeport's highest honor. Ramon is a Life Member of Alpha Phi Alpha Fraternity, Inc. and currently serves as Chairman of National Publications and Chief Creative Advisor. He also serves as Co-Chair of the Minority Business Enterprise Input Committee (MBEIC) for the Greater New England Minority Supplier Development Council, is an active volunteer and is affiliated with several professional organizations. He splits his time between Shelton, CT and Palm Coast, FL with his wife of 29 years, Nancy.
A complete list of Board Members and more information about the organization can be found on the HCCF website, https://www.housatonic.edu/foundation/about-the-foundation.