BRIDGEPORT, CT – The Housatonic Museum of Art (HMA), announced on Thursday that it has been nominated for The Institute for Museum and Library Services (IMLS) 2021 National Medal for Museum and Library Service. Rep. Jim Himes submitted the museum for the nation's highest honor that recognizes outstanding American museums and libraries that have made extraordinary contributions to their communities.
The prestigious award recognizes those organizations that demonstrate exceptional and innovative approaches to community service, and Housatonic Museum of Art is committed to the enhancement of cultural life in Bridgeport and beyond. Through the collection, preservation, display and interpretation of thousands of original works of art, HMA offers students, and the region, the chance to experience art from ancient history to today.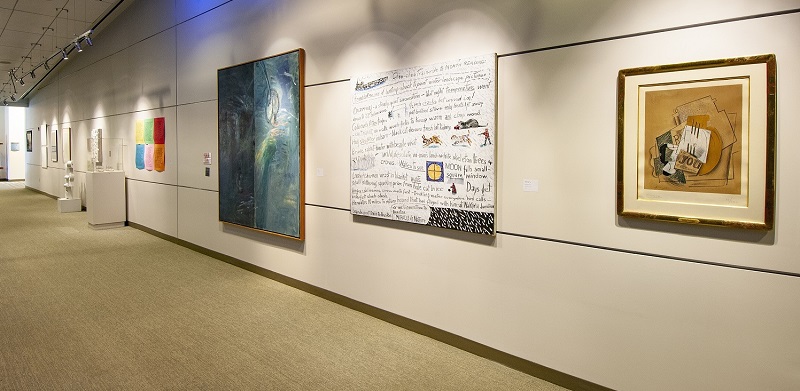 "Housatonic Museum of Art is a museum for everyone. As a free community resource, we strive to make art accessible, foster engagement and learning, and transform lives. We know that art has the power to raise our consciousness and engender dialogue, bringing people together – something we need now more than ever before. It is an honor to be nominated," said Robbin Zella, Director of Housatonic Museum of Art.
The national medal for museum and library service program has been in existence for over 25 years. In that time, over 200 libraries and museums have won the award. The national metal program recognizes museums and libraries that deeply impact their community by fostering a lifelong passion for learning, by providing access to information digitally, by transforming the lives of community members, and by continuing to engage their communities during the unprecedented coronavirus pandemic.
"Housatonic Museum of Art stands as an exceptional example of what a museum can do for its community. For instance, the HMA Student Docent Program has offered supplemental arts education to over 6,000 Bridgeport students, awakening their interest in art, architecture and art history," said Dwayne Smith, Ph.D., Housatonic Community College Chief Executive Officer.
Housatonic Museum of Art is located on the Housatonic Community College campus, located at 900 Lafayette Blvd. in Bridgeport. It is home to one of the premier college art collections in the country, spanning the history of art from the ancient to the contemporary, and is on continuous display throughout the 300,000 square foot facility. The museum also hosts changing exhibitions in the Burt Chernow Galleries, and engaging lectures, workshops, films, special events and programs throughout the year, both in person and online. Visit www.HousatonicMuseum.org to learn more.