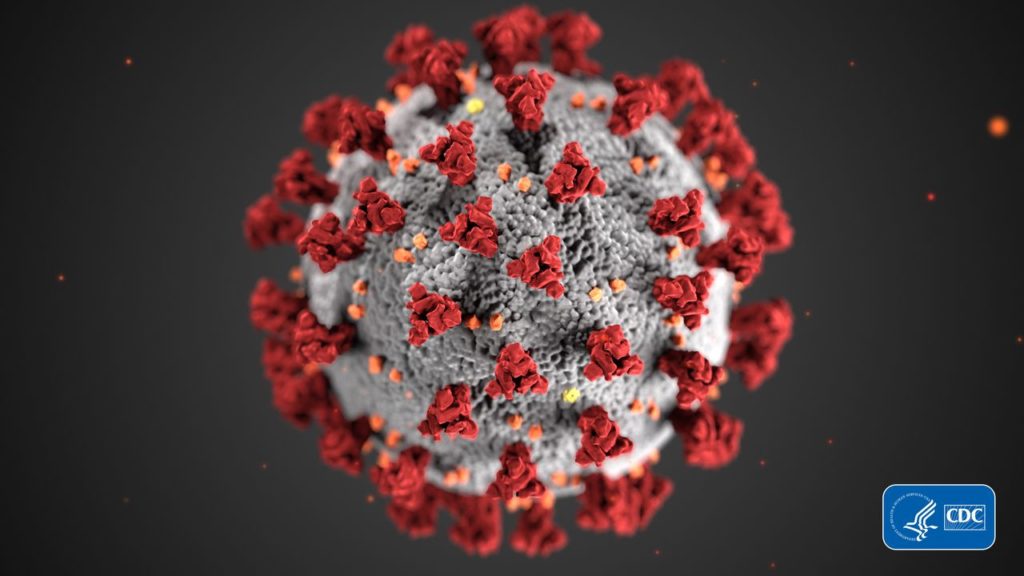 HARTFORD, CT – As the State of Connecticut continues taking actions in response to the global spread of coronavirus disease (COVID-19), Governor Ned Lamont provided the following updates as of 7:00 p.m. on Thursday, May 14, 2020:
Data updates on testing in Connecticut
The following is a summary of the day-to-day newly reported data on cases, deaths, and tests in Connecticut. It is important to note that these newly reported updates include data that occurred over the last several days to a week. All data in this report are preliminary, and data for previous dates will be updated as new reports are received and data errors are corrected.
| | | |
| --- | --- | --- |
| Overall Summary | Statewide Total | Change Since Yesterday |
| Laboratory-Confirmed COVID-19 Cases | 35,464 | +609 |
| COVID-19-Associated Deaths | 3,219 | +94 |
| Patients Currently Hospitalized with COVID-19 | 1,103 | -55 |
| COVID-19 Test Reported | 149,562 | +6,619 |
County-by-county breakdown:
| | | | |
| --- | --- | --- | --- |
| County | Laboratory-Confirmed COVID-19 Cases | Laboratory-Confirmed COVID-19 Hospitalizations | Laboratory-Confirmed COVID-19-Associated Deaths |
| Fairfield County | 13,836 | 362 | 1,093 |
| Hartford County | 7,935 | 269 | 999 |
| Litchfield County | 1,203 | 14 | 115 |
| Middlesex County | 863 | 31 | 118 |
| New Haven County | 9,712 | 394 | 767 |
| New London County | 821 | 24 | 62 |
| Tolland County | 568 | 3 | 51 |
| Windham County | 291 | 6 | 11 |
| Pending address validation | 235 | 0 | 3 |
| Total | 35,464 | 1,103 | 3,219 |
For several additional graphs and tables containing more data, including a list of cases in every municipality, visit ct.gov/coronavirus.
Updated list of nursing homes and assisted living facilities with residents who have tested positive for COVID-19
The following documents are updated lists of every nursing home and assisted living facility in Connecticut with residents who have tested positive for COVID-19, along with corresponding data regarding the number of related fatalities among residents in each facility. The data was reported to the state by each of the nursing homes and assisted living facilities. These lists are updated on a weekly basis.
Governor Lamont signs 42nd executive order to mitigate the spread of COVID-19
Governor Lamont today signed another executive order – the 42nd since he enacted the emergency declarations – that builds upon his efforts to encourage mitigation strategies that slow down transmission of the virus. Executive Order No. 7OO enacts the following provisions:
Procedures for local appointments and elections requiring in-person vote
Companies required to self-certify prior to reopening on May 20
Connecticut businesses eligible to open on or soon after May 20 are required to self-certify to demonstrate they understand and will comply with COVID-19 rules and regulations set by the state. The self-certification process is quick and available online at business.ct.gov/recovery.
Businesses under Phase 1 of Connecticut reopening plans include:
Sector rules for reopening a business were published on May 9.
Upon completion of the certification process, companies are encouraged to download a safety signage and badge for display at their place of business and/or on their website. Utilization of the materials is strictly voluntary.
"DECD and the Reopen Connecticut Advisory Group are working closely with businesses and community groups from around the state to ensure that businesses have the best possible information and access to resources to reopen safely and efficiently over the coming weeks," Department of Economic and Community Development (DECD) Commissioner David Lehman said. "Businesses want to take all the precautions necessary to protect their employees and their customers and we want to ensure they have access to all the support that is available."
Governor Lamont encourages residents to sign up for the state's CTAlert notification system
Governor Lamont is encouraging Connecticut residents to sign up for CTAlert, the state's emergency alert system, which provides text message notifications to users. To subscribe, text the keyword COVIDCT to 888-777.
Providing information to Connecticut residents
For the most up-to-date information from the State of Connecticut on COVID-19, including an FAQ and other guidance and resources, residents are encouraged to visit ct.gov/coronavirus.
Individuals who have general questions that are not answered on the website can also call 2-1-1 for assistance. The hotline is available 24 hours a day and has multilingual assistance. Relay services can be accessed by calling 7-1-1. Anyone who is out-of-state or using Relay can connect to Connecticut 2-1-1 toll free by dialing 1-800-203-1234. The hotline is intended to be used by individuals who are not experiencing symptoms but may have general questions related to COVID-19. Anyone who is experiencing symptoms are strongly urged to contact their medical provider.