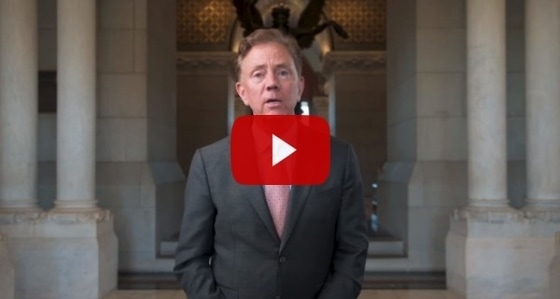 HARTFORD, CT) – As the State of Connecticut continues taking actions in response to the global spread of coronavirus disease (COVID-19), Governor Ned Lamont provided the following updates as of 6:00 p.m. on Saturday, March 28, 2020:
Data updates on testing in Connecticut
Since yesterday's update, an additional 233 Connecticut residents have tested positive for COVID-19, bringing the statewide total to 1,524. To date, more than 10,200 tests have been conducted in Connecticut among both state and private laboratories. Approximately 205 people have been hospitalized. There have been another 6 fatalities due to complications of COVID-19 since yesterday, bringing the statewide total to 33 (20 in Fairfield County, 6 in New Haven County, 4 in Tolland County, 2 in Hartford County, and 1 in Middlesex County).
A county-by-county breakdown includes:
| | | | |
| --- | --- | --- | --- |
| County | Laboratory Confirmed Cases | Hospitalized Cases | Deaths |
| Fairfield County | 908 | 88 | 20 |
| Hartford County | 228 | 41 | 2 |
| Litchfield County | 65 | 12 | 0 |
| Middlesex County | 28 | 5 | 1 |
| New Haven County | 236 | 50 | 6 |
| New London County | 19 | 2 | 0 |
| Tolland County | 37 | 7 | 4 |
| Windham County | 3 | 0 | 0 |
| Total | 1,524 | 205 | 33 |
For several additional charts and tables containing more data groups, including a town-by-town breakdown of positive cases in each municipality and a breakdown of cases and deaths among age groups, visit ct.gov/coronavirus.
Governor Lamont signs 17th executive order to mitigate the spread of COVID-19
Governor Lamont today signed another executive order – the 17th since he enacted the emergency declarations – that builds upon his efforts to encourage mitigation strategies that slow down transmission of the virus.
Governor Lamont's Executive Order No. 7P enacts the following provisions:
Authorization to provide for non-congregant housing for persons at risk: This order gives the appropriate state officials authority to ensure safe housing for certain first responder and healthcare workers who need alternative housing, provide for physical distancing in safe and adequate settings for people experiencing homelessness, and meet FEMA requirements to reimburse state efforts in these areas.
Governor Lamont films PSA asking for health care professionals to volunteer in COVID-19 effort
Governor Lamont today released a PSA video asking health care professionals – including students and those who are retired – to consider helping Connecticut's medical facilities in the COVID-19 effort by volunteering their services. Those interested in volunteering can register online at ctresponds.ct.gov and they will be matched with a health care facility that is in need.
Media outlets statewide are encouraged to use the PSA on their platforms and help spread this important public health message. The Office of the Governor thanks every media outlet for their teamwork.
Connecticut residents urged to be aware of scams linking coronavirus stimulus checks with the 2020 Census
Lt. Governor Susan Bysiewicz, Attorney General William Tong, and Department of Consumer Protection Commissioner Michelle Seagull are urging Connecticut residents to be mindful of fraudulent emails, text messages, phone calls, and social media posts falsely claiming that Americans must respond to the 2020 Census in order to receive a stimulus check from the federal government. In some cases, scammers may urge users to visit a fake census website and sign up to receive a stimulus check from the U.S. government, along with other false claims.
For more information, read the press release the three state officials issued on these potential scams.
Providing information to Connecticut residents
For the most up-to-date information from the State of Connecticut on COVID-19, including an FAQ and other guidance and resources, residents are encouraged to visit ct.gov/coronavirus.
Individuals who have general questions that are not answered on the website can also call 2-1-1 for assistance. The hotline is available 24 hours a day and has multilingual assistance and TDD/TTY access. It intended to be used by individuals who are not experiencing symptoms but may have general questions related to COVID-19. Anyone experiencing symptoms is strongly urged to contact their medical provider.