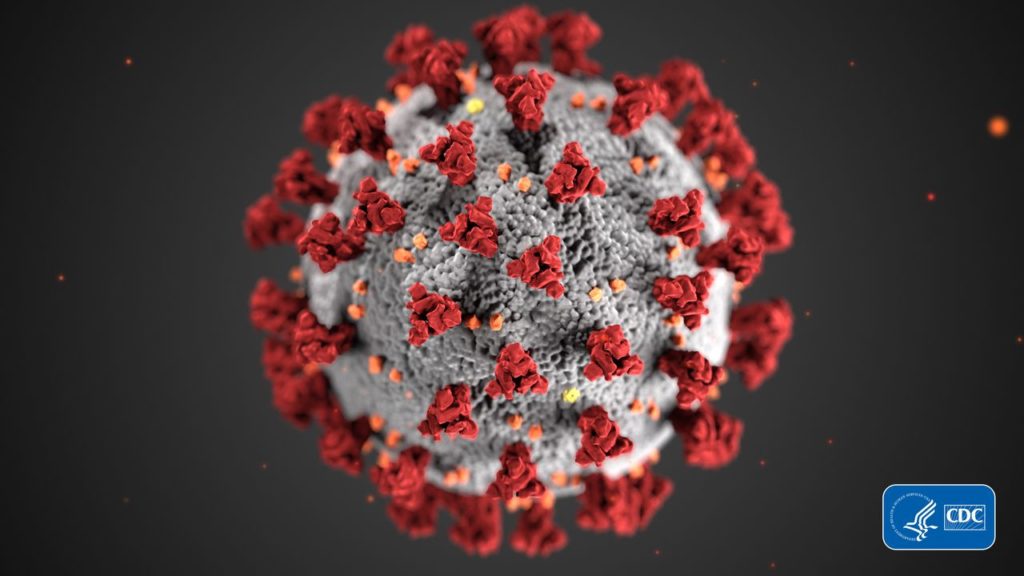 Latest Data as of 4:00PM on Sunday, April 5, 2020
(HARTFORD, CT) – As the State of Connecticut continues taking actions in response to the global spread of coronavirus disease (COVID-19), Governor Ned Lamont provided the following updates as of 4:00 p.m. on Sunday, April 5, 2020:
Data updates on testing in Connecticut
Since yesterday's update, an additional 399 Connecticut residents have tested positive for COVID-19, bringing the statewide total to 5,675. To date, more than 23,270 tests have been conducted in Connecticut among both state and private laboratories. Approximately 1,142 patients have been hospitalized. The total statewide total number of COVID-19 associated fatalities is 189.
A county-by-county breakdown includes:
| | | | |
| --- | --- | --- | --- |
| County | Laboratory-Confirmed COVID-19 Cases | Laboratory-Confirmed COVID-19 Hospitalizations | Laboratory-Confirmed COVID-19-Associated Deaths |
| Fairfield County | 3,050 | 531 | 96 |
| Hartford County | 751 | 189 | 29 |
| Litchfield County | 197 | 15 | 6 |
| Middlesex County | 110 | 19 | 5 |
| New Haven County | 1,162 | 372 | 36 |
| New London County | 57 | 10 | 4 |
| Tolland County | 94 | 3 | 11 |
| Windham County | 32 | 3 | 1 |
| Pending address validation | 222 | 0 | 1 |
| Total | 5,675 | 1,142 | 189 |
For several additional graphs and tables containing more data, including a list of cases in every municipality and data broken down by age, gender, race, and other factors, visit ct.gov/coronavirus.
Governor Lamont signs 22nd executive order to mitigate the spread of COVID-19
Governor Lamont today signed another executive order – the 22nd since he enacted the emergency declarations – that builds upon his efforts to encourage mitigation strategies that slow down transmission of the virus.
Governor Lamont's Executive Order No. 7U enacts the following provisions:
Protection from civil liability for actions or omissions in support of the state's COVID-19 response: Protects health care professionals and health care facilities, including nursing homes and field hospitals, from lawsuits for acts or omissions undertaken in good faith in support of the state's COVID-19 response. State statutes already provide similar protections for other first responders, including police, firefighters, and EMS.
Financial protections for the uninsured and people covered by insurance who receive out-of-network health care services during the public health emergency: Protects those who are uninsured and those who are insured and are treated by an out-of-network emergency services health care provider from surprise bills and other significant costs. This will ensure that individuals receiving care are not being financially burdened.
Access Health CT continues enrolling residents in health insurance plans under new special enrollment period
Access Health CT – Connecticut's health insurance marketplace – is continuing to enroll uninsured residents in health plans under a new special enrollment period that was created due to the exceptional circumstances surrounding the COVID-19 pandemic. The special enrollment period began on March 19 and was initially scheduled to end on April 2 but was recently extended to April 17.
To date, Access Health CT has processed 3,530 enrollments into qualified health plans during this period. A total of 1,498 of those enrollments were made possible by the new special enrollment period offered in partnership with Connecticut's health insurance companies. This is in addition to 15,518 HUSKY enrollments during the same period.
Coverage for anyone who enrolled during between March 19 and April 2 began on April 1. Anyone who enrolls between April 3 and April 17 will have coverage that takes effect May 1. Customers are reminded that anyone currently enrolled in qualified health plans through Access Health CT may be able to update their income and increase the amount of financial assistance for which they qualify.
To learn more about how to enroll, visit learn.accesshealthct.com.
Providing information to Connecticut residents
For the most up-to-date information from the State of Connecticut on COVID-19, including an FAQ and other guidance and resources, residents are encouraged to visit ct.gov/coronavirus.
Individuals who have general questions that are not answered on the website can also call 2-1-1 for assistance. The hotline is available 24 hours a day and has multilingual assistance and TDD/TTY access. It intended to be used by individuals who are not experiencing symptoms but may have general questions related to COVID-19. Anyone experiencing symptoms is strongly urged to contact their medical provider.