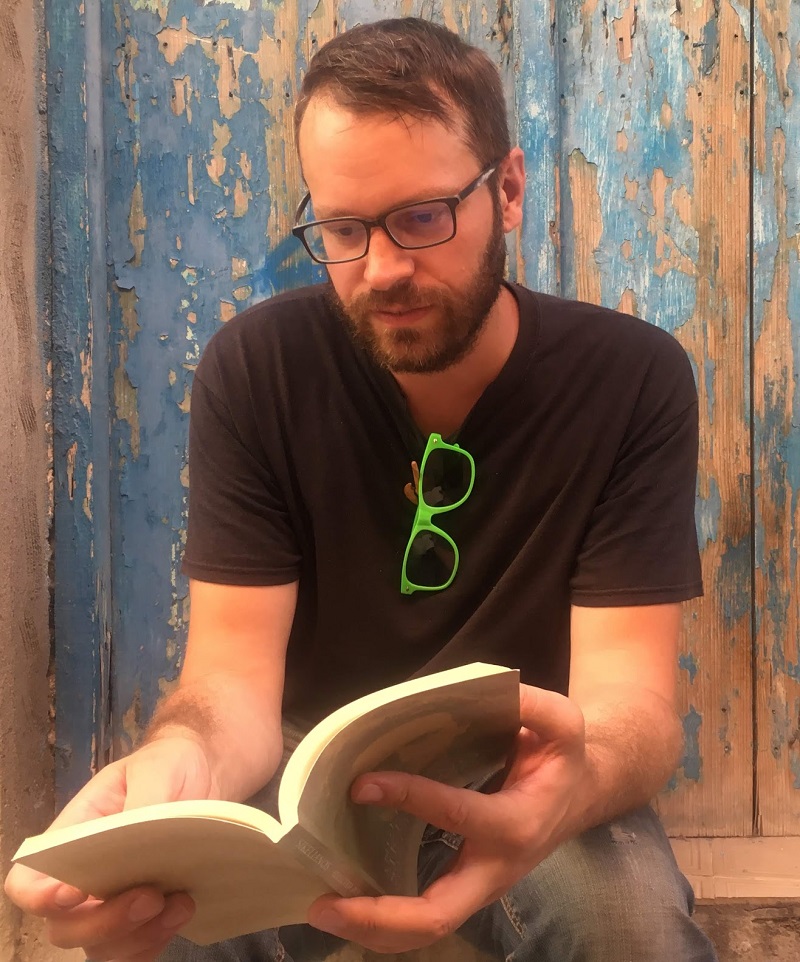 DANBURY, CT – As part of Western Connecticut State University's Macricostas Lecture Series, philosophy professor and poet Dr. David Capps will present "Myth's Poetic (Re)fracturings: Themes from Antiquity" via Zoom at 12:30 p.m. on Friday, April 29.
Capps, a resident of New Haven, received his Ph.D. in Philosophy from the University of Connecticut and M.F.A. in Poetry from Southern Connecticut State University. His research concerns topics in analytic epistemology and the interactions between philosophy and poetics. A lecturer at WCSU, he is the author of three chapbooks: "Poems from the First Voyage" (The Nasiona Press, 2019), "A Non-Grecian Non-Urn" (Yavanika Press, 2019) and "Colossi" (Kelsay Books, 2020).
In describing his talk, Capps said, "Art teaches us how to see; dance teaches the body's sculpture in motion; the poetry of myth — expressed in flash fiction, free verse, shorty story, and other literary forms — keyed to the burden of Sisyphus, the pride of Tithonus, the lament of Persephone, the tragedy of Icarus, enlivens us to a sense of universality at the center of the ancient Greek world — this without suffering the impersonal posture of philosophical approaches."
Dr. Anna Kouremenos, Macricostas Endowed Teaching Fellow in the WCSU Department of Philosophy and Humanistic Studies, said of Capps' upcoming talk, "David's poetry and prose highlight various aspects of the history and culture of Greece and its impact on the modern world — both at the heart of the Macricostas Experience. He has published on a variety of topics that deal with Greek myth, history and culture, including poems and prose on such themes as the fall of Icarus, the fate of Sisyphus (written, interestingly, from the perspective of the boulder), and translations of the philhellenic Roman emperor Hadrian's famous 'deathbed poem.'"
The Zoom meeting ID is 769 9434 8385 and the passcode is rwpVT7. The public is invited.
Capps' lecture will be presented by the WCSU Macricostas School of Arts and Sciences as part of the lecture series sponsored by the foundation of Brookfield industrialist and philanthropist Constantine "Deno" Macricostas and his wife Marie.