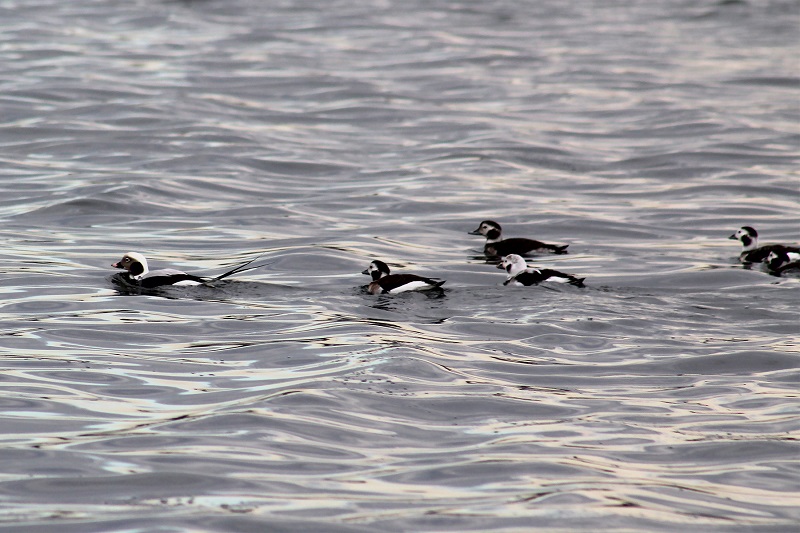 NORWALK, CT – Enjoy close on-the-water access to some of the waterfowl that seasonally migrate to Long Island Sound during "Winter Birding Cruises" offered by The Maritime Aquarium at Norwalk.
These new cruises, geared especially for birders, will seek out such species as long-tailed ducks, mergansers, loons, scaup, buffleheads and more – species that visit the Sound each winter yet can be hard to appreciate at a distance from shore.
The 90-minute outings are planned for Sat., Feb. 27; Sat., March 13; and Sat., March 27. Departure time for each is 1 p.m.
"We've added these cruises just for birders because we've noticed that many of the folks coming out on our 'Seal-Spotting and Birding Cruises' have come out more to see the birds than to see the seals," said Aquarium spokesman Dave Sigworth. "Many of the seal cruises are selling out, and we can't add more because they're timed to be tide-dependent. Fortunately, low tide is irrelevant to birding on the Sound, so we're excited to add the 'Winter Birding Cruises' to give more folks the opportunity to see these beautiful guests out on the water."
Cruises occur aboard The Maritime Aquarium's R/V Spirit of the Sound, the country's first research vessel with quiet hybrid-electric propulsion. She has a climate-controlled cabin but, because the best viewing is outside on the deck, participants should dress for the weather.
Special COVID precautions include required mask-wearing, reduced capacity onboard, and no provided binoculars. (BYOB: bring your own binoculars.)
The Maritime Aquarium's cruises offer memorable family fun but please note that all passengers must be at least 42 inches tall. Guests under age 18 must be accompanied by a parent or guardian. Cruises depart from the dock outside the Aquarium's former IMAX theater.
Tickets for a "Winter Birding Cruise" are $26.50 ($21.50 for Aquarium members).
Advance reservations are required. Reserve your spot by calling (203) 852-0700, ext. 2206, on weekdays or by going online any time to www.maritimeaquarium.org.