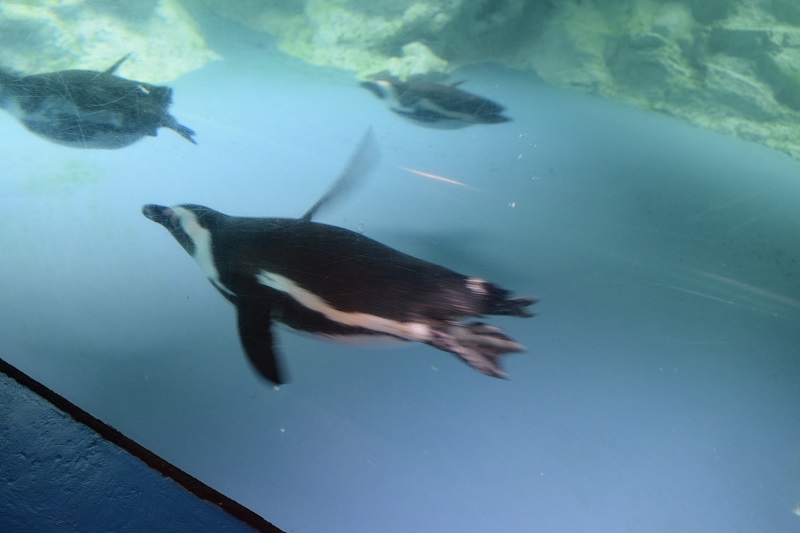 Mystic, CT – Mystic Aquarium recently announced its annual Run/Walk for the Penguins fundraiser would go virtual in 2020. Not only will the new format allow the Aquarium's community to continue its support of penguin conservation safely but also in fun and unique new ways. From adding a 10K option for running enthusiasts to a .5k waddle for the more sedentary, the goal remains to raise funds to benefit Mystic Aquarium's mission programs including the conservation efforts of endangered African penguin populations.
The African penguin, while one of the most popular species at Mystic Aquarium, is also at the highest risk of extinction in the animal kingdom. The wild population of African penguins has declined by 70% over the past 10 years.
"It's our goal not only to educate and engage students and their families to the importance of this endangered species but also to host events like this that allow us to work together to protect the African penguin and hopefully reverse this devastating trend," said Tracy Camp, penguin care professional.
Now in its fourteenth year, in addition to the traditional 5k run and 3k walk, participants can opt to expand their personal racecourse to 10k. For those who care deeply; but want to do so from a chair, the newly added .5K waddle is the way to go. Waddlers can show their support by wearing a special .5K race bib when enjoying a socially-distance cocktail or mocktail with friends while supporting a local business.
All participants will receive a themed bib and medal. Early registrants will also receive a commemorative t-shirt. There will be prizes for fastest runners, top-fundraisers and most referrals. Participants will also be encouraged to participate in mini challenges for exclusive prizes. Mini challenges will be emailed to participants!
Registration for the event is available by visiting MysticAquarium.org  or directly at https://bit.ly/318YCBO
Mystic Aquarium engages in a myriad of penguin related education and conservation outreach including research, field conservation, collaboration with our international colleagues and breeding programs, as well as focusing on public awareness and engagement programs.