Recognizes Health Care Workers with Reyno A. Giallongo Community Legacy Award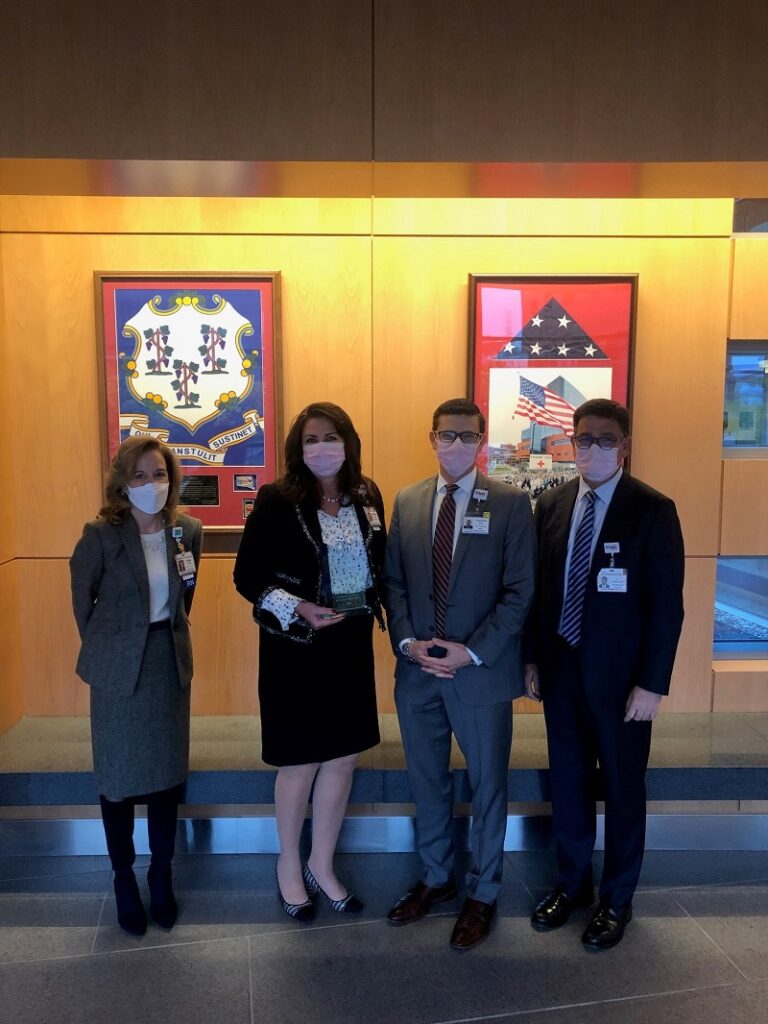 STAMFORD, CT, November 10, 2020 — First County Bank Foundation donated $5,000 to each of the five (5) local Fairfield County community hospitals in an effort to support the needs of frontline healthcare workers who were and continue to be at the forefront of the COVID-19 pandemic. To further commemorate the important work of hospital staff and in recognition of their commitment and dedication to the well-being of local residents, these frontline healthcare workers will also be honored with the Foundation's annual Reyno A. Giallongo Community Legacy Award. This award is named after First County Bank's retired Chairman and CEO, who during his tenure exemplified the Bank's culture of giving back to the community.
The following hospitals received the donations: • Bridgeport Hospital, Bridgeport
• Greenwich Hospital, Greenwich
• Norwalk Hospital, Norwalk
• Stamford Hospital, Stamford
• St. Vincent's Hospital, Bridgeport
"During this unprecedented time of crisis in our community, First County Bank Foundation is proud to support the committed and dedicated employees of our local area hospitals. These healthcare workers sacrificed their own health during the COVID-19 pandemic while working tirelessly to help local residents in their care remain safe and healthy," stated Robert J. Granata, Chairman and CEO of First County Bank and President of First County Bank Foundation. "The Bank's board of directors, corporators and employees are thrilled to honor these hardworking citizens with the Reyno A. Giallongo Community Legacy Award," added Granata.
The funding amount of $25,000 is in addition to a $50,000 donation made earlier in the year to select local shelters and food pantries for COVID-19 relief and the nearly $500,000 in grants recently provided to over 90 local nonprofits through the Foundation's annual CommunityFirst Grant Program.
For more information about First County Bank Foundation, visit the Bank's website.