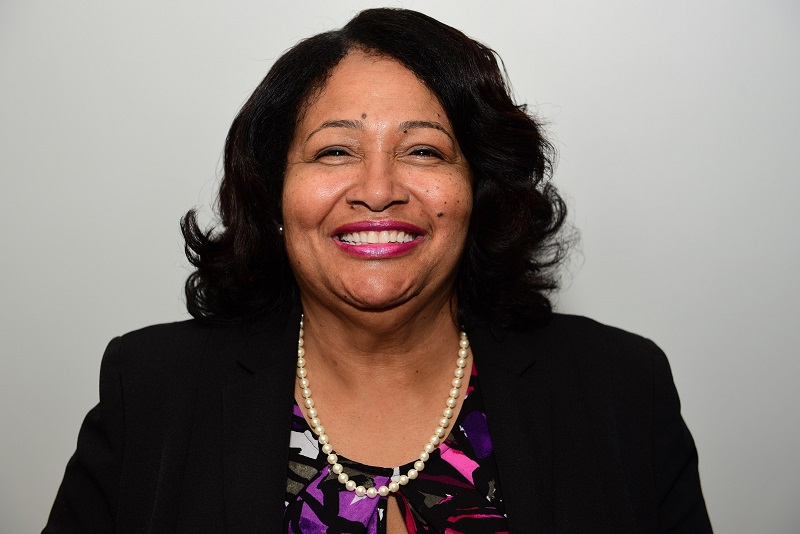 BRIDGEPORT, CT – Habitat for Humanity of Coastal Fairfield County CEO Carolyn Vermont will receive an honorary Associate's Degree from Housatonic Community College (HCC) at its 55th Commencement on May 26.
Habitat for Humanity seeks to build community and to improve lives by partnering with low-income families, community volunteers and donors to build decent and affordable homes in stable and welcoming neighborhoods. Since 1985, the Habitat Coastal Fairfield County nonprofit organization has built or rehabbed 277 homes helping over 1,000 family members in Fairfield County.
Prior to joining the organization, Vermont served as the Mayor's Community Liaison for the City of Bridgeport. She has provided consulting services in the areas of government relations, community engagement, ethics, nonprofit board development, violence prevention, conflict resolution, anger management & leadership.
Vermont also serves as a Workshop & Retreat Facilitator for the Parent Leadership Training Institute, and held the position of Director of Urban Initiatives for CT Against Gun Violence; Manager for INROADS New England Region, Inc.; Community Relations Consultant for Action for Bridgeport Community Development, Inc (A.B.C.D., Inc.); and Diversity Recruitment Consultant for University College at Fairfield University.
"I am honored and excited to receive an honorary degree from Housatonic Community College! I am a first-generation immigrant from Jamaica, West Indies, and my family has always placed a strong value on education. I am so thankful for Housatonic Community College due to the opportunities that it provides for individuals to continue their educational journey at a pace that works for them," said Vermont.
"We look forward to bestowing Housatonic Community College's Honorary Associate's Degree to Carolyn on Commencement Day. Our missions are aligned, she is making her mark by eliminating barriers to success and building stability for Fairfield County," said Dr. Dwayne Smith, Housatonic Community College CEO.
Housatonic Community College's 55th Commencement Day will take place on Thursday, May 26 at 10:00am at the Hartford HealthCare Amphitheater, located at 500 Broad St. in Bridgeport.