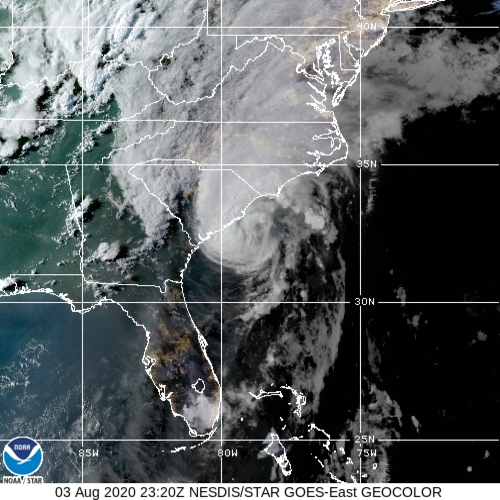 Norwalk, CT – As Tropical Storm Isaias begins to move into the area, the City has closed Calf Pasture beach, Veterans Park and Cranbury park due to safety concerns. High winds and possible tornados remain the biggest threat for today's fast moving storm which are expected to cause downed trees and wires and power outages.
The City is in communication with Eversource, SNEW and Third Taxing District and officials will meet in the Emergency operations center to monitor and coordinate the response.
Residents are encouraged to take a few simple steps to prepare for possible outages:
A smartphone is a lifeline for most people. Make sure it stays powered up during an outage by purchasing a power bank or backup battery.
Report your outage. Don't assume your provider knows you lost power or that someone else has reported the outage.
Turn off major appliances such as water heaters, stoves and air conditioning units and unplug televisions, stereos, microwaves and computers. These systems and appliances can be damaged if there is a power surge.
Use battery-powered flashlights or lanterns rather than candles. Keep plenty of extra batteries on hand.
Stay away from fallen wires, flooded areas and debris. Treat all down wires and anything touching them as though they have electricity flowing through them.
If you're running a portable generator, be sure to use properly rated extension cords (outdoor, electrical load and length). Also, make sure the portable generator is properly vented to avoid carbon monoxide poisoning. Do not place a portable generator in your home or an enclosed space with limited ventilation like a garage or a screened porch.
Be a good neighbor. Check on neighbors, friends and family members to make sure they're okay.
Avoid opening your refridgerator and freezer as much as possible once you lose power.
For additional tips to help you prepare before, during and after a power outage, visit: https://www.ready.gov/power-outages